How to Find the Right Real Estate Writer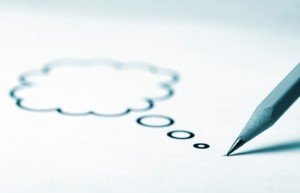 If you're like the average real estate professional, you clearly understand the importance of hiring a real estate copywriter to help you take your project to that much-sought-after-and-almost-never-reached "next level". Your problem? Finding a passionate, top-notch real estate writer is nearly impossible. Here are 4 simple steps you can take today to help ensure that any real estate writing you're considering hiring for your next project has the chops to help make your project a resounding success.
Demand Real Estate Copywriting Experience
You can't fake real estate experience. It's critical that anyone you hire for a real estate copywriting project have real-world experience in real estate. A provider can say just about anything he or she wants about having the ability to research real estate topics. Here's the reality: Research is only as good as the source. You could Google a specific real estate writing topic, and if you don't know any better, use a well-written (and factually incorrect) Ezine article as the basis of an article you'd like to write. Would your article qualify as "good" just because it is well written, or would your reputation take a hit by readers who know that the content is bad?
That's why it's important to demand real estate copywriting experience. I've been writing about real estate topics for nearly two decades. Real estate agents, brokers, investors and educators regularly tap into my industry-leading real estate knowledge and real estate copywriting expertise. The reason? Not only do I know real estate, I've invested in real estate. If your project demands real estate writing experience, you'll be shortchanging your readers if you hire a real estate writer without experience (or with very limited experience). An added bonus is the fact that I have real-world real estate investing experience and know how to communicate your ideas to your readers – prospects, customers and hopeful visitors – in ways that only a genuine real estate copywriter can.
Make Sure Your Real Estate Writer Has Relevant Real Estate Copywriting Experience
Experience is one thing, but how relevant is the real estate writing experience? Here's what I'm getting at: If you need a real estate book ghostwritten, what kind of results do you expect to get if you hire a run-of-the-mill SEO article writer that charges a buck apiece for articles? If you need results-driven real estate sales copy for a real estate investing course, you wouldn't hire the same content mill provider, would you? You wouldn't if you hope to achieve decent results. And that's just one of the things that a creative, results-driven real estate copywriter brings to the table.
Before pulling the trigger on any real estate writer – I include my real estate copywriting services in this category – demand that the provider have relevant experience. Having a vague understanding isn't enough. If you're going to pony up good money for real estate writing, the very least you should expect is a real estate copywriter who has been around the block a few times and completed projects like the one you have. Because I've been doing this so long, I've done a little bit of everything:
Real estate and real estate investing articles with a real estate copywriting call-to-action
Real estate copywritten email copy that establishes credibility, builds relationships, and helps you explode your profitability sooner rather than later
Real estate books
Real estate investing courses
Real estate direct response sales copy
Real estate web copy
Real estate lead generation letters
This isn't a complete list, but it gives you an idea of the type of real estate writing experience I have. If you locate another real estate writer with some experience, verify how much relevant experience they have. The best way to do this is to request real estate writing samples. Compare this experience to the type of real estate writing project you're considering. Is there a direct fit? If there is, you have a real estate writing candidate for your project. If not, the real estate copywriting candidate you're considering is a pretender – not the real deal.
Review Real Estate Writing Samples
Once you've ensured that the provider you're considering hiring for your real estate writing project has enough relevant experience to possibly meet your needs, you have to ensure that he or she can actually write good real estate content. Regardless of how compelling the sales pitch – or how little the writer will charge – nothing matters if the writing stinks. Any real estate writer worth his or her salt will have a wide body of amazing real estate writing samples. Request to see some samples.
Once you have them, review the real estate writing samples. Here are a few things to consider as you review them:
Are they well-written?
As a reader, are you drawn into the content and feel compelled to keep reading?
Is the real estate writing easy to understand?
Is the material factually accurate?
Are there multiple errors (spelling, usage, etc.)?
Does the material actually teach you something?
As a reader, would you continue past the first paragraph – or would you quit reading?
These are important considerations that you need to think about before hiring a real estate writer. If the content isn't solid, the writing doesn't matter. You can feel confident in the skills of a real estate writer if he or she can string together a compelling sentence, keep you engaged, and deliver great material. It doesn't happen very often, but when it does, grab ahold of the real estate writer and utilize his or her skills – often.
Make Sure the Provider Actually Does the Real Estate Copywriting Himself (or Herself)
This is a huge consideration that you probably haven't thought about. Because real estate writing is such a specialized writing niche, you can't afford to hire a writing services firm that will either turn the project over to a writer with questionable real estate writing skills – or will farm it out to a writing services firm located in India or some other distant overseas location. (I know some people are OK with hiring overseas providers to save money; I'm not).
If you hire a writing services firm in the U.S. who then hires an overseas writing services firm to do the actual work, not only are you exposing yourself to the risk that multiple layers of bureaucracy will suck the life out of any work resulting from such an unholy union, but you'll also be financing the business operations of two enterprises, which means that the person who actually does the writing will earn almost nothing for their efforts. I don't know about you, but this seems like a lousy way to do business.
My business isn't as large as some, but when you hire me to handle a real estate writing project, I write every word myself. There have been a few isolated situations where I've farmed a project out to another real estate writing that I know, but this is a rare situation – and it is only done with the advanced consent of my client. Try getting an agreement like this from a run-of-the-mill writing services company and see how far it gets you!
Hiring a great real estate writer doesn't have to be difficult. While there are a number of real estate writers in the writing marketplace, very few have can do it all. Think you may have found the real estate writer that is best-equipped to meet your needs? Put the real estate writer to the test.
Follow this simple guide to finding a great real estate writer. You'll get great results from your next real estate writing project. The results will be worth the expense. I guarantee it!